Sfinks re-contracts Pepsi

"We have specific requirements in terms of quality of the product delivered to us, and the service standards of our partner. In both of these areas PepsiCo rose to the challenge. We are also pleased with the joint sales and marketing campaigns. Our products complement each other and are directed towards similar target groups, which is why this partnership has positive effects towards both companies. We also hope for successful cooperation in the coming years" says Bogdan Bruczko, vice-president of Sfinks Polska.
The previous contract with PepsiCo was signed by Sfinks in 2006. During this period, in addition to the sale of beverages, both companies conducted joint promotional activities. The results included television campaigns, in which chain menus with Pepsi products were advertised.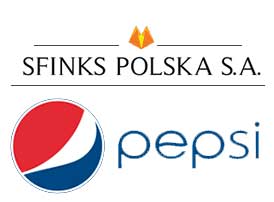 Shortcuts
Company Authorities